We are social workers associated with Gausganj village of Hardoi district, who have been doing social service for many years, we work for the development and progress of various backward areas of society. The basis of our social service is Health and Environment and Advancement of education. We do this saintly work of social service to people on our own without any government help.
We want to expand our work based on social resources. As you all will know that to get government help, a person has to first become corrupt himself. Therefore, we do not want our holy work like social service to have any stain of being corrupt. We pledge to do social service by staying free from corruption so that we can become an example for others and society. We will need your support for this work of the society. Our organization has a permanent office, all types of social services are run from here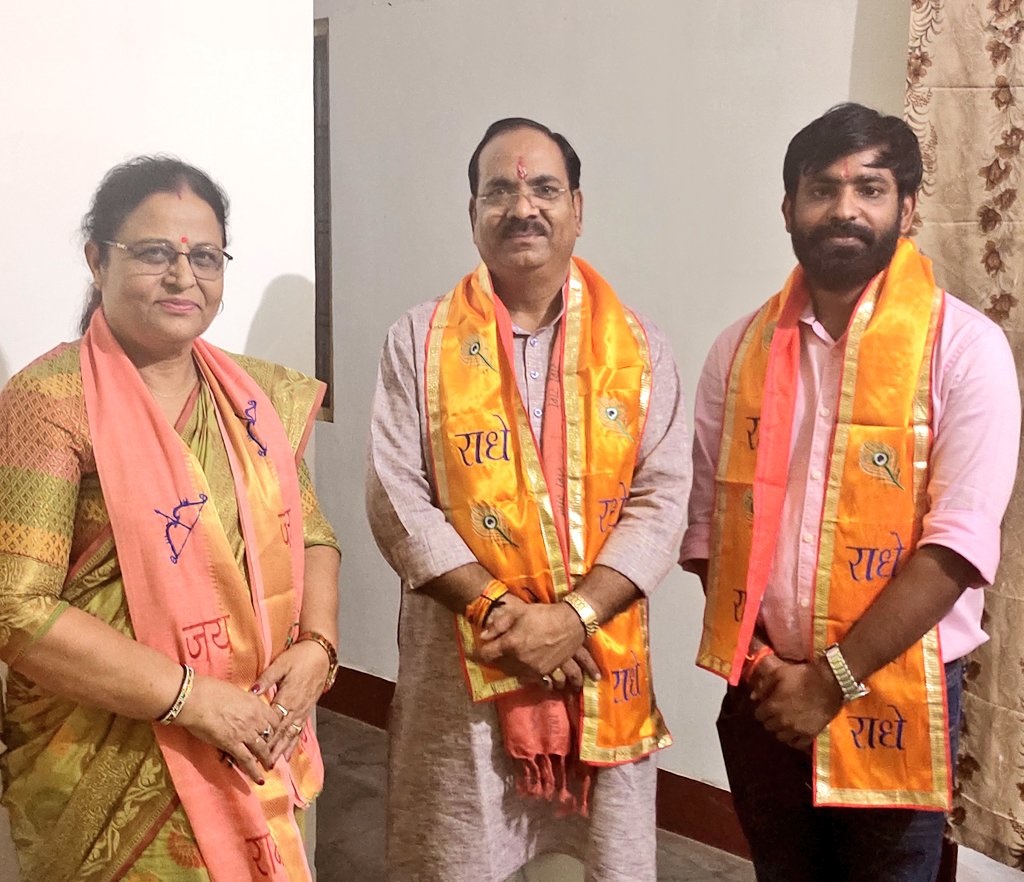 On 21 Oct 2021, at 151 Vidhan Sabha Mahmudabad Sitapur, we were honoured by hon'ble Asha Maurya (District Vice President of BJP Sitapur), in the presence of (Regional Minister Avadh Region BJP) Vinod Kumar.
We reached Ayodhya, the city of Lord Sri Ram with the honourable Regional Minister. We visited Hanumangarhi and did rituals, then we reach the court of Ramlila. After this, we went tosee the grand temple of Lord Rama which is under construction.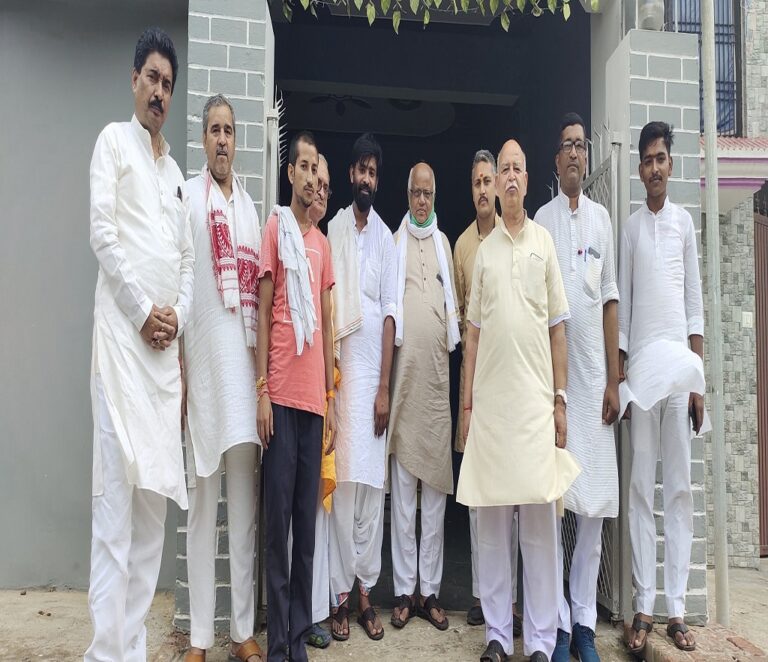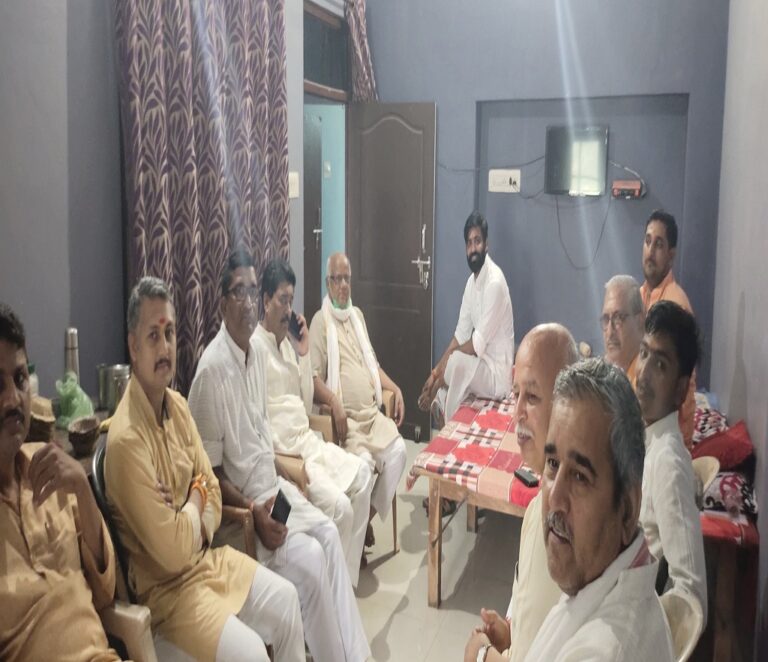 On the "Sixth-day function" of Anuj Kumar Singh's (founder) daughter, Nyra Singh was blessed by a senior functionary of the province, Rashtriya Swayamsevak Sangh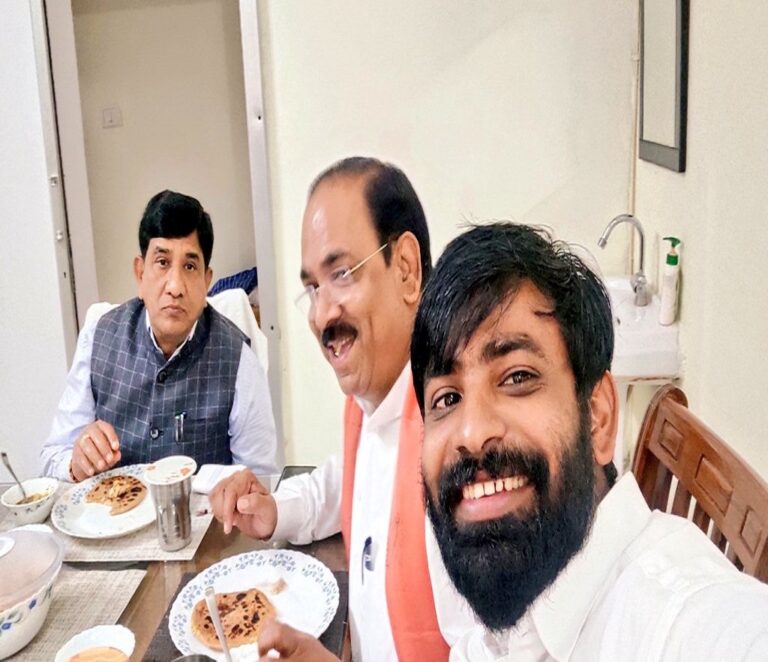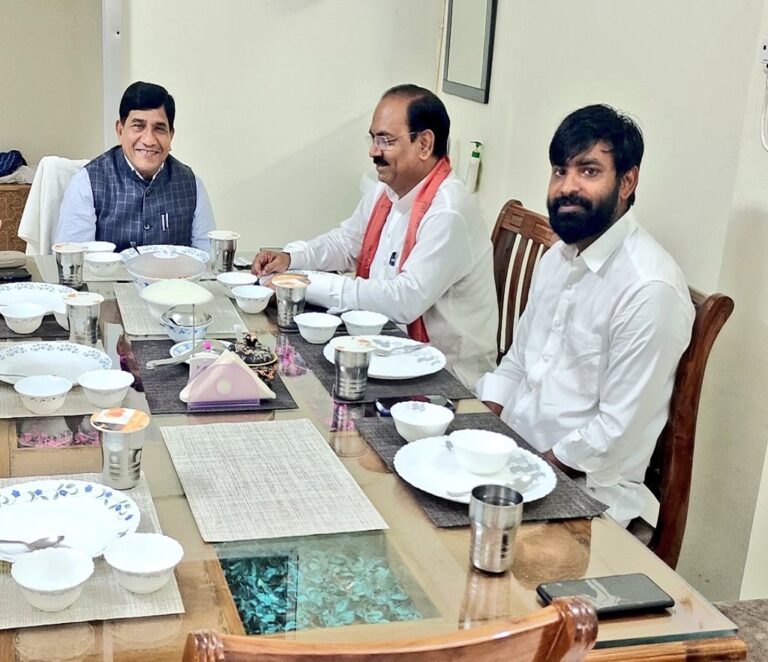 Grand meet with newly appointed Vice-Chancellor of "Dr Ram Manohar Lohia Avadh University Ayodhya" Professor Ravi Shankar Singh. We discussed increasing the level and quality of education in rural areas and planned to organize 20 social campaigns under his supervision with the help of Bharat Unnayan Trust.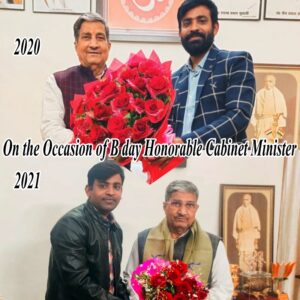 On the occasion of Cooperative Minister of Uttar Pradesh Government, honourable Mukut Bihari Verma's birthday. Anuj Kumar Singh (Founder) went to his residence and wished him a healthy and wealthy life. The honourable minister is like the guardian of all of us, easily available to common people.
On 14 Oct 2021, a meeting was held with State Revenue Minister, Mr Chhatrapal Singh Gangwar. We talked about the neglected and disputed land of the society, he assured us by placing his hand on Mr Anuj Kumar Singh's shoulder and promise for full cooperation. SDM Sandila Mr Manoj Srivastav, Tehsildar Ambika Choudhary and other people were also present there.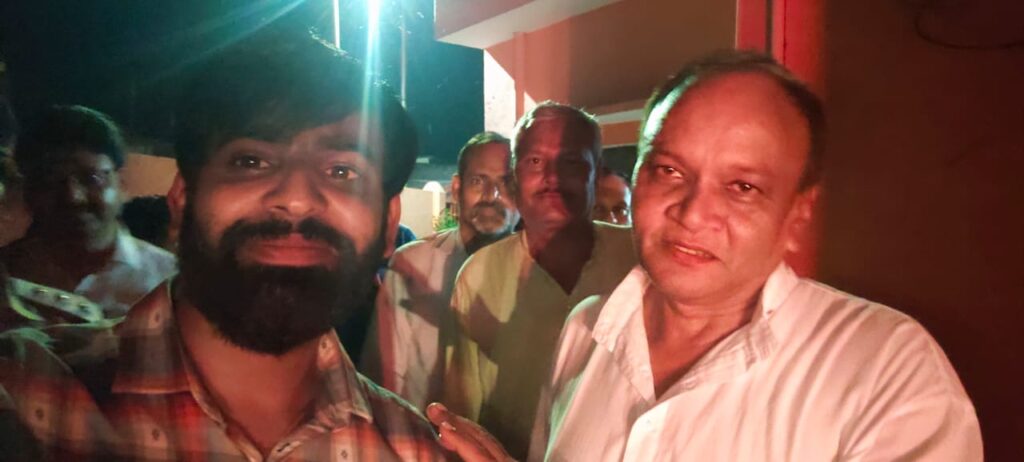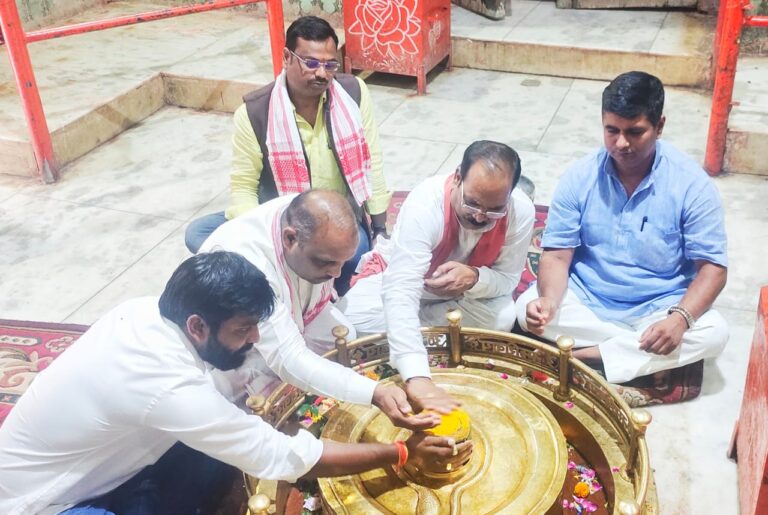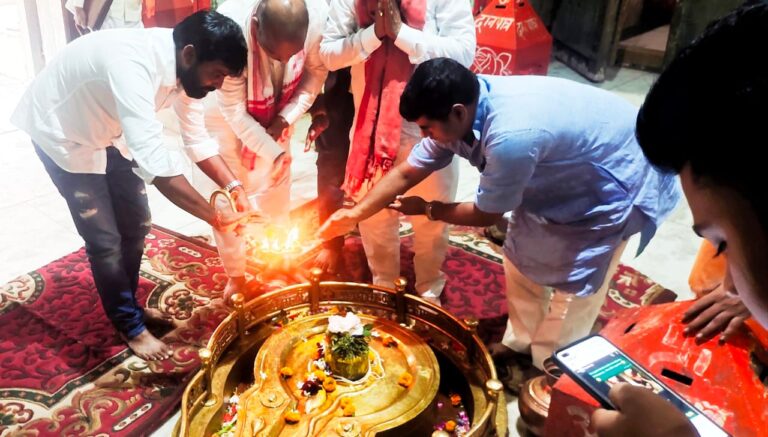 Founder of Bharat Unnayan Trust Mr Anuj Kumar Singh went to the thousand years oldest Mahadeva temple of Barabanki. It is believed from the Mahabharata period that Pandavas and
mother Kunti used to worship here. He also worshipped there in the presence of the regional minister.
Under the aegis of Bharat Unnayan Trust, Jan Kalyan Samiti organized the "Temple Renovation Campaign". And it will continue uninterruptedly. So far 3 temples have been renovated. The process of restoration of the next temple is also going on. With the cooperation of all of you, the work of beautifying other such temples of the region which are fragmented and neglected will continue like this.